Written and directed by Jun Lana, the romantic comedy film will be released by Regal Films.
By @bernardcloma "1st shooting day in Times Square for the Pre-nup!!"
By @samuelmilby "First Day shooting done
By @rickmcalderon
@samuelmilby as Sean
Sean and Wendy ~¨Sam Milby and Jennylyn Mercado
By
Sam Milby @samuelmilby
By @roseconde "#ThePreNup #NewYork #NYC movie with @samuelmilby and @mercadojenny
By @bernardcloma "Kilalanin si Wendy (@mercadojenny) at Sean (@samuelmilby)..
By @samuelmilby "Day 3
By @visionerickson "Day 4 #ThePrenup All day shoot here at Central Park. #samjen #NYC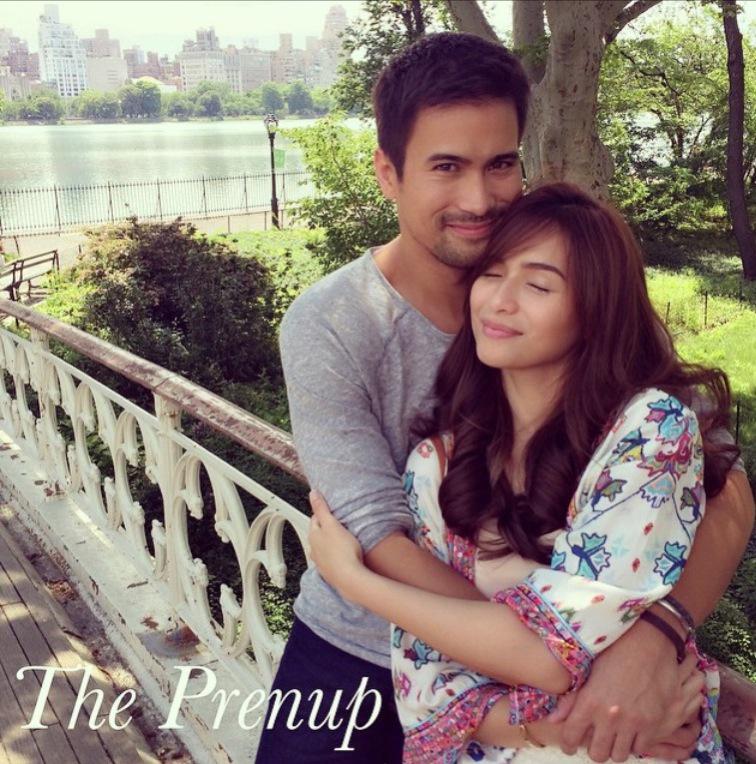 By @joe_barrameda "Sweet Moments @theprenup@nycshooting
By @bernardcloma "Day 6 BTS. Last shooting day
By @junrobleslana "It's a wrap! Thank you, NYC! #ThePrenup #ThePrenupMovie #NYCshoot #nyc2015 #samjen"
By @junrobleslana "For the fans #samjen #ThePrenup #ThePrenupMovie #NYC #NYCshoot