Wednesday, 29 October 2014
Sam Milby again
Kapamilya actor Sam Milby seems to have charmed the international site BuzzFeed as it has once again featured him on a special featured article.
From having a solo feature article "Dashing Pinoy Prince(http://www.buzzfeed.com/mattortile/papa-sam)" on the BuzzFeed, the international site has includedKapamilya actor on their story "22 Asian Actors Who Deserve To Be Romantic Leading Men."
The latest article, written by the BuzzFeed staff Tanya Chen and Matt Ortile, placed Sam on the fourth spot. He was actually the only Filipino hunk who made it to the list.
Here is why they picked the "Dyesebel" actor:
"Sam was born in Ohio, but has cultivated most of his career in the Philippines, starring in the country's major productions Close To You and Death March, which was screened at last year's Cannes Film Festival. The loud underrepresentation of Filipinos in American TV/film, and one young, talented heartthrob? We have our answer."...
http://starcinema.abs-cbn.com/latest-news/sam-milby-again
Tuesday, 14 October 2014
Marc Logan presents: "24/7 In Love" bloopers
ABS-CBN's "Mga Kwento ni Marc Logan" showed bloopers from the movie "24/7 In Love" as well as video clips of Sam Milby, Pokwang, Piolo Pascual and other cast members goofing around on the set.
Subscribe to the ABS-CBN News channel! -
http://bit.ly/TheABSCBNNews
By @samuelmilby "Saw this dog named Jiff outside a coffee shop here in L.A. & just found out he has 438k followers. @jiffpom"
Saturday, 11 October 2014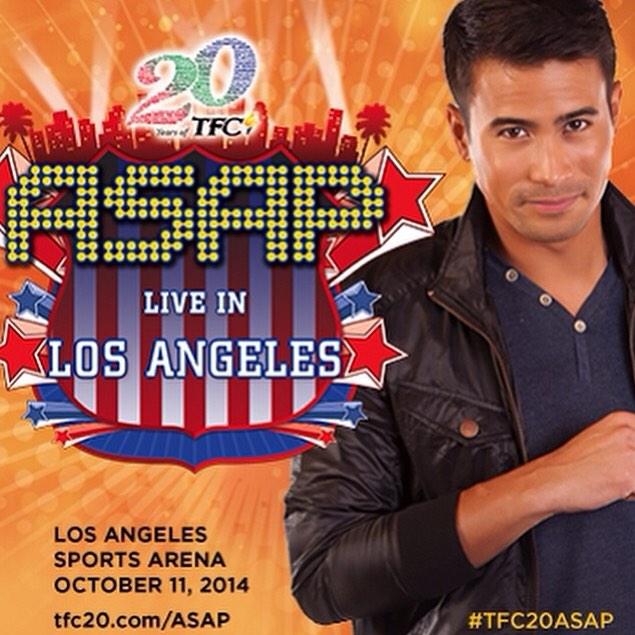 Sam Milby
By @cornerstone_tmc "#ASAPLiveInLA today w/ @samuelmilby @richardpoonph @eriksantos @yengconstantino @realangelinequinto! The biggest & brightest kapamilya stars together at the LA Sports Arena! @tfcevents @kapamilyatfc @asapofficial"
By @kapamilyatfc "Meet and Chat ongoing now #ASAPLiveInLA"
Enchong Dee , Sam Milby, Jessy Mendiola, Julia Barretto and Rayver Cruz
By @kapamilyatfc "Happening Now: Meet & Chat Batch 2 with Kapamilya stars! #TFC20 #TFCEvents #TFC20ASAP (
Enchong Dee , Sam Milby, Jessy Mendiola, Julia Barretto, Rayver Cruz & Yeng Constantino
By @tfcevents "#ASAPLiveinLA #TheDayBefore #ExclusiveLook
By @olivezarate "Dance Rehearsal #AsapLiveInLA @shaina_magdayao @samuelmilby
By @chineebop "Spiels shoot with @samuelmilby @superchonggo @iamjohnprats at #SeaWorld! #AsapLiveInLA"
SamMilby with John Prats
credits to PhotoSam Milby <3
By @chineebop "Smiling with the dolphin! @samuelmilby #asapliveinla"
By @olivezarate "Hugs from @samuelmilby #AsapLiveInLA #funshoot"
By @olivezarate "Interaction with the Dolphin @andersongeraldjr @iammajasalvador @superchonggo @samuelmilby @asapofficial #AsapLiveInLA"
By @olivezarate "Splash!!!😃😃😃 #funshoot @asapofficial #AsapLiveInLA @iamjohnprats @samuelmilby @iammajasalvador @andersongeraldjr @rayvercruz @wonderjessy @iyavillana @superchonggo"
By @olivezarate "Liro Reunited with Pinky Pusit
All photo credits to the owners. Thanks for the aweSAM pics.
By @winniemariano1218 "Ang gwapo naman ng nakita ko sa kalye! Look @lulumromero! @samuelmilby"
By @lulumromero "#AsapLiveinLA @samuelmilby
By @winniemariano1218 "Team 3 at the Getty Museum with @eriksantos @wonder_jessy @martinnievera @juliabarretto @yengconstantino @samuelmilby"
By @whengcorpuz "#ASAPLiveinLA @samuelmilby @juliabarretto @marjbarretto @wonder_jessy @winniemariano1218"
By @eriksantos "ASAP19 Live in LA shoot with @martinnievera @yengconstantino Jessie Mendiola Julia Barreto and Sam Milby
By @winniemariano1218 "We're in LA! Thanks to my gwapo porters @andersongeraldjr and @samuelmilby"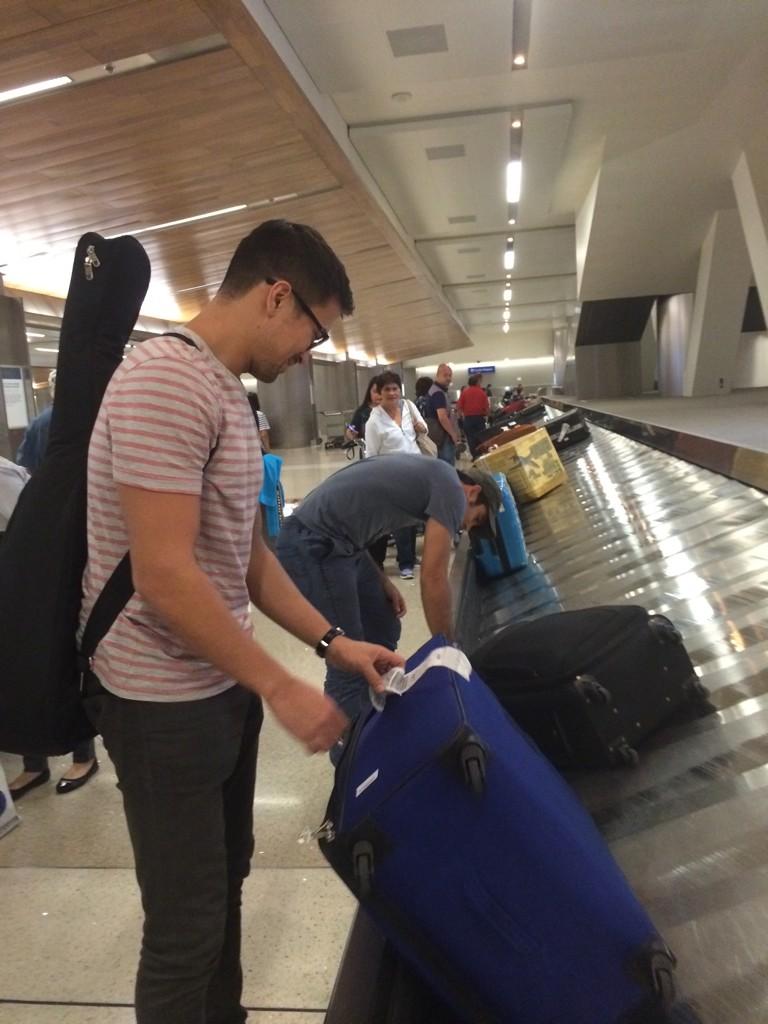 Angeli Pangilinan V @AngeliPV
How handsome @ASAPOFFICIAL porters cum cargadors @samuelmilby
GeraldAnderson
haha
#ASAPLiveinLA
#Oct11
#SportsArena
Sam on his way to LA...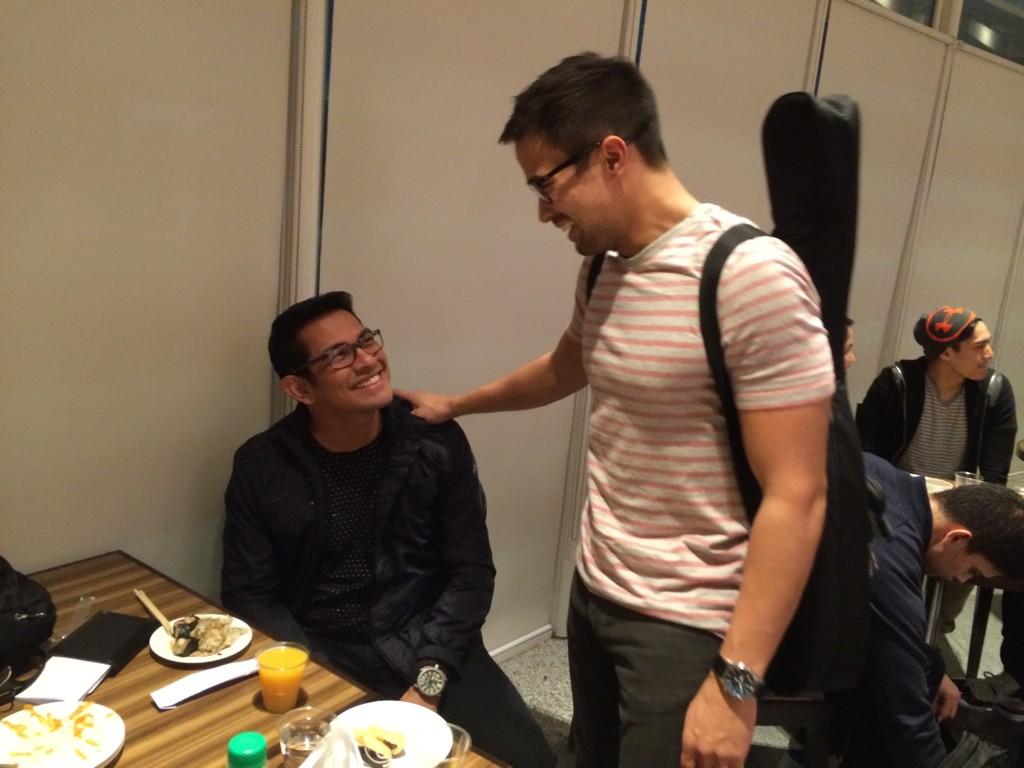 by Angeli Pangilinan V @AngeliPV
Next to make it. He took a motorcycle in the midst of the Fort! He just got a random biker and hitched at the Fort!