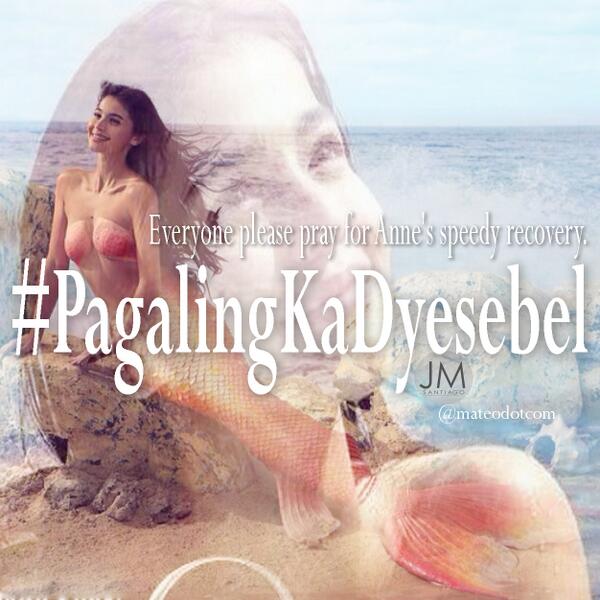 photo credits to owner
Lets pray for our Dyesebel Anne Curtis, who was stung by a box jellyfish during the Dyesebel tapings early yesterday. She is now in hospital. Lets hope she will get well soon.
Also want to pray for Sam Milby & all the cast of Dyesebel. Take care always.