'Dyesebel' makes huge splash in ratings
MANILA - The return of the iconic mermaid Dyesebel to television made a huge splash in ratings Monday, making it the overall No. 1 show in the Philippines, according to producer ABS-CBN.
Citing data from Kantar Media, ABS-CBN said its adaptation of "Dyesebel" with Anne Curtis in the title role registered a nationwide rating of 32.8%.
This strong viewership made the fantaserye the most watched program in the country on March 17, as measured by Kantar Media using a panel size of 2,609 urban and rural homes.
Read more: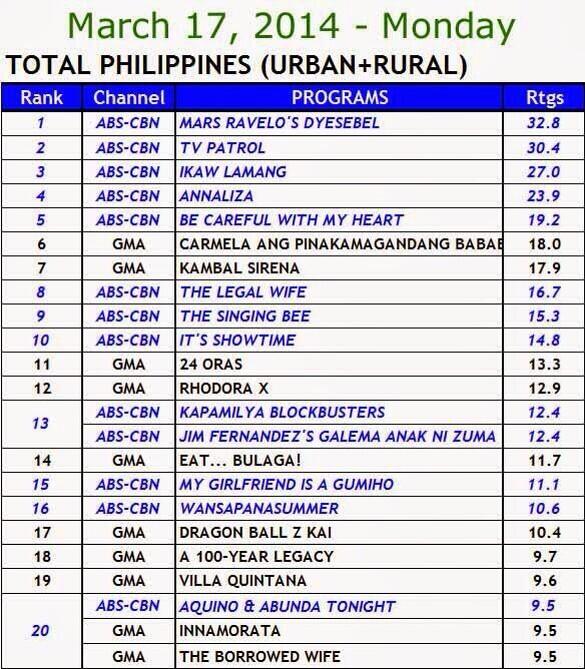 Source Kantar Media